After four days in Capri we arrive in Ischia, Capri's larger but less well known neighbor.  There's plenty of ferry traffic from Capri to Ischia but we have to search a bit to find ferries going the other way. It's worth it though.  We arrive on Ischia Saturday afternoon for a return visit to the Mezzatorre hotel, the luxe hotel we discovered last year and which will be our home for the next week as we begin our week long scuola di vela sailing school on island.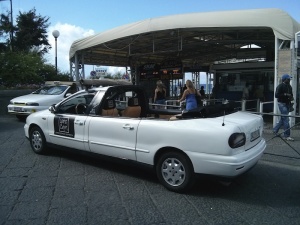 It has been a terrific couple of days on Capri, an island we didn't quite know and perhaps wanted to not like due to its high flying reputation.  But it's hard not to like an island of beauty, peace and contentment.  So Capri now gets added to our ever growing list of places to return to.  We already miss it.
One thing Capri has over the other Italian islands we have visited is a highly developed sense of style.  This is definitely a place that grew up in the 60's, that era of dolce vita, Sophia Loren and Fellini.  But Capri does not feel like a place that time has left behind.  It is still stylish, trendy and cool.  And nothing says that more than the island's taxis – well kept stretch vehicles with canopy tops or no tops at all.  Specially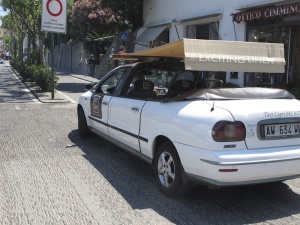 manufactured Fiats and other plates that are reputed to be found only on this island.  There is something thrilling and just plain cool when you get into the back seat of one of these cruisers, the wind whistling through your hair and the cool island air melting away your cares.
We are looking forward to our week on Ischia and our week with Capitano Andrea.  But we'll miss the taxis.  And we'll miss Capri.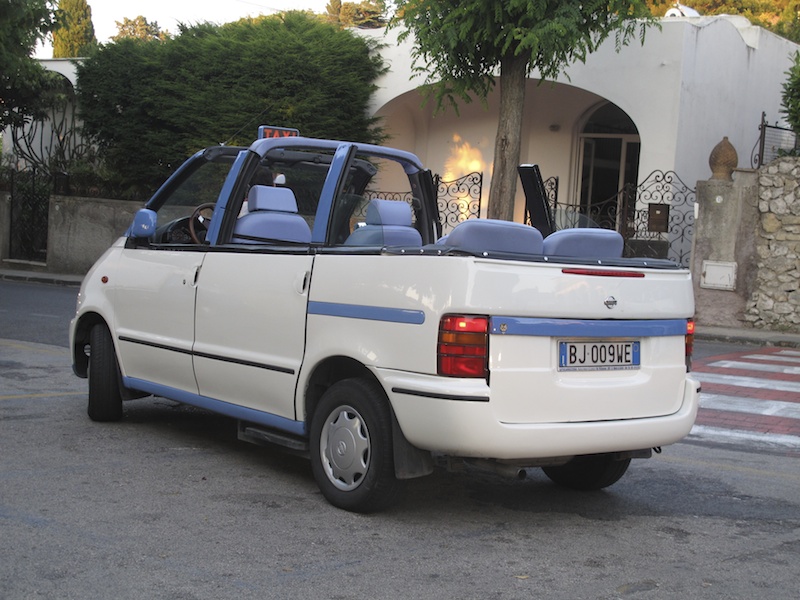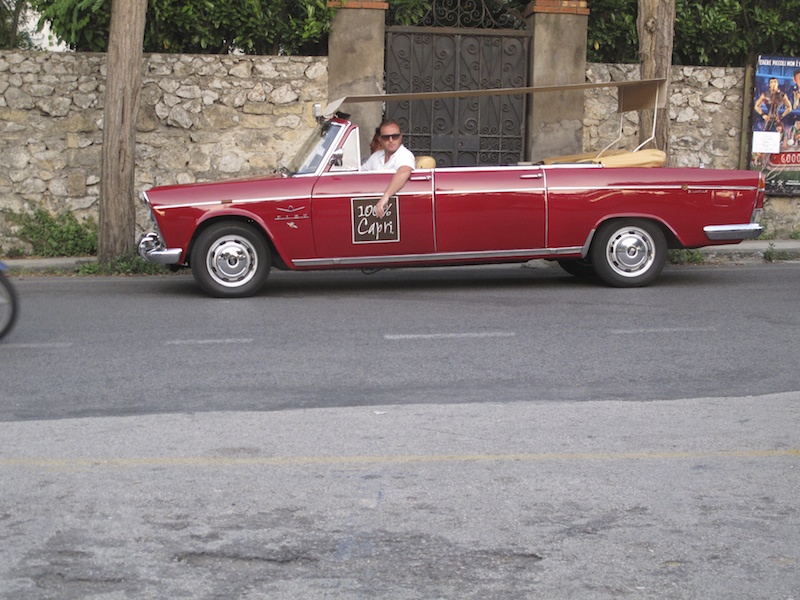 Ci vediamo!
Bill and Suzy