It's summer at La Fattoria del Gelso and we are ready to host you in this awesome place in the green heart of Italy. We said summer and that means pool, drinks, fresh food and relaxing. We had this combination a couple of days ago and now it's time to share with the guests. The farmhouse is ready with its flowers and this year we're lucky to have a wonderful golden wheat crop set against the cozy sunset each evening. Like every summer, the chicken coop is full of friends: hens, guinea fowls, geese, ducks and our beautiful rooster (he is a good fellow, he understands that he can't bother us early in the morning!)
Another beautiful corner is our garden. The asparagus has just finished, but a good substitution has just arrived: green beans are now the king of La Fattoria del Gelso. And we can't wait for the tomatoes and potatoes that are coming next. And since we are in Cannara, we can't miss garlic and onion. So… we have good weather, a good location, good food and what else? Of course good wine is always with us.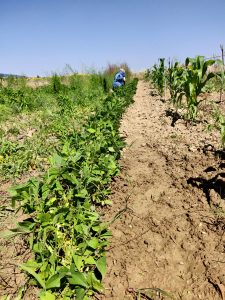 Next week we'll have our typical pizza night and we are going to try our new favorite pizza: mozzarella, fresh stracciatella, anchovies and truffle! What? Did someone say truffle? Yes, we did. This year we have a new member in our family: Google, the truffle dog! Google and Marco go truffle hunting every morning and they are doing a great job. A lot of people are coming and we are ready to host them on tours, private dinners, cooking classes or whatever they might ask.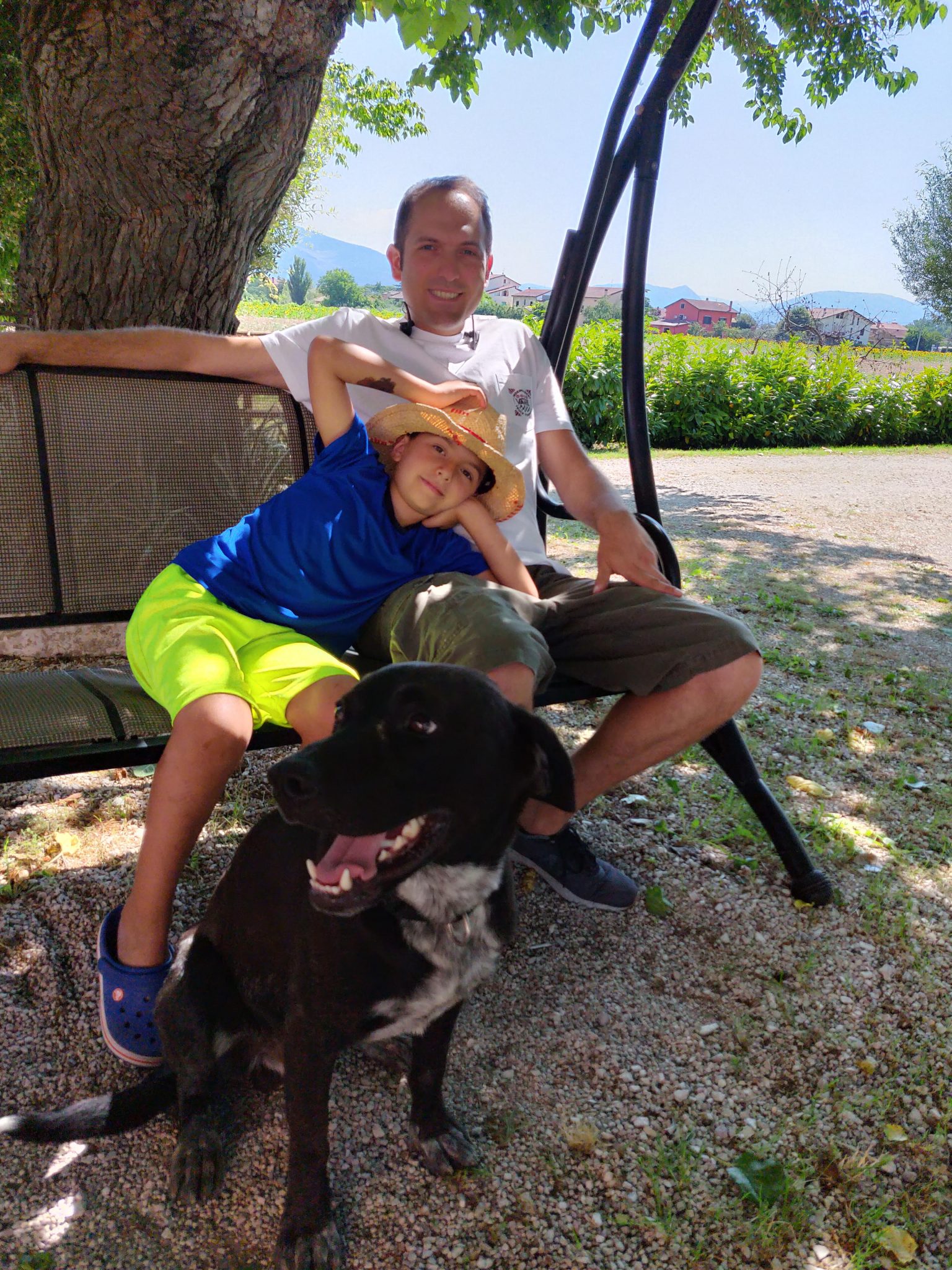 We try to do our best to give you an unforgettable experience in Umbria.
Marco and Chiara