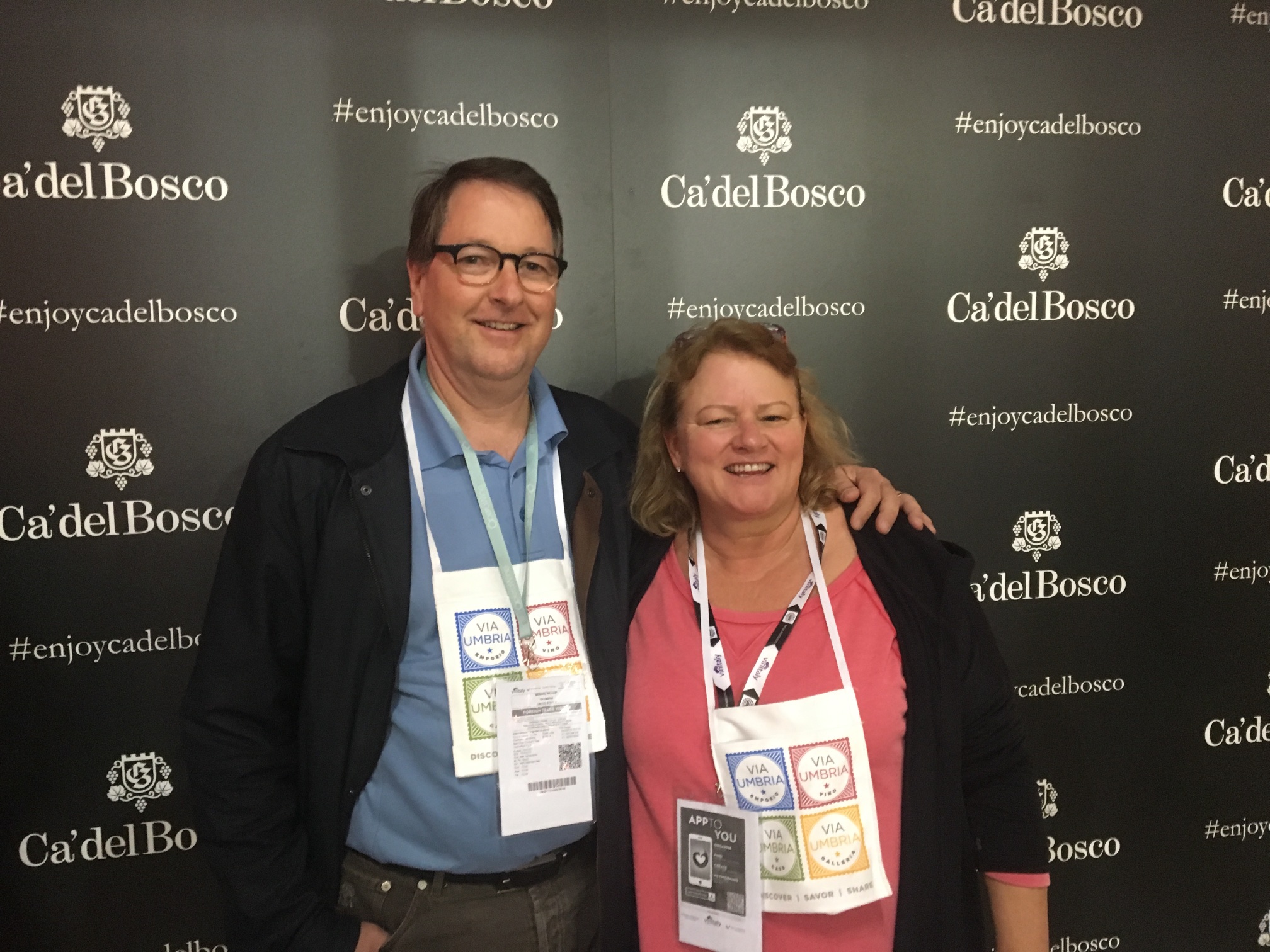 It has been just a week since Suzy and I returned from our annual spring pilgrimage to Italy and we're already counting the days until our return. The two and a half week trip flew by and is now a just a memory. But oh, what memories!
Our April visits are always a joy, if only because they give us the opportunity to enjoy springtime in Italy, which really is, in a word . . . magical. This year was no exception, with perfect weather during our week in Umbria and even perfecter weather throughout the week we traveled up north.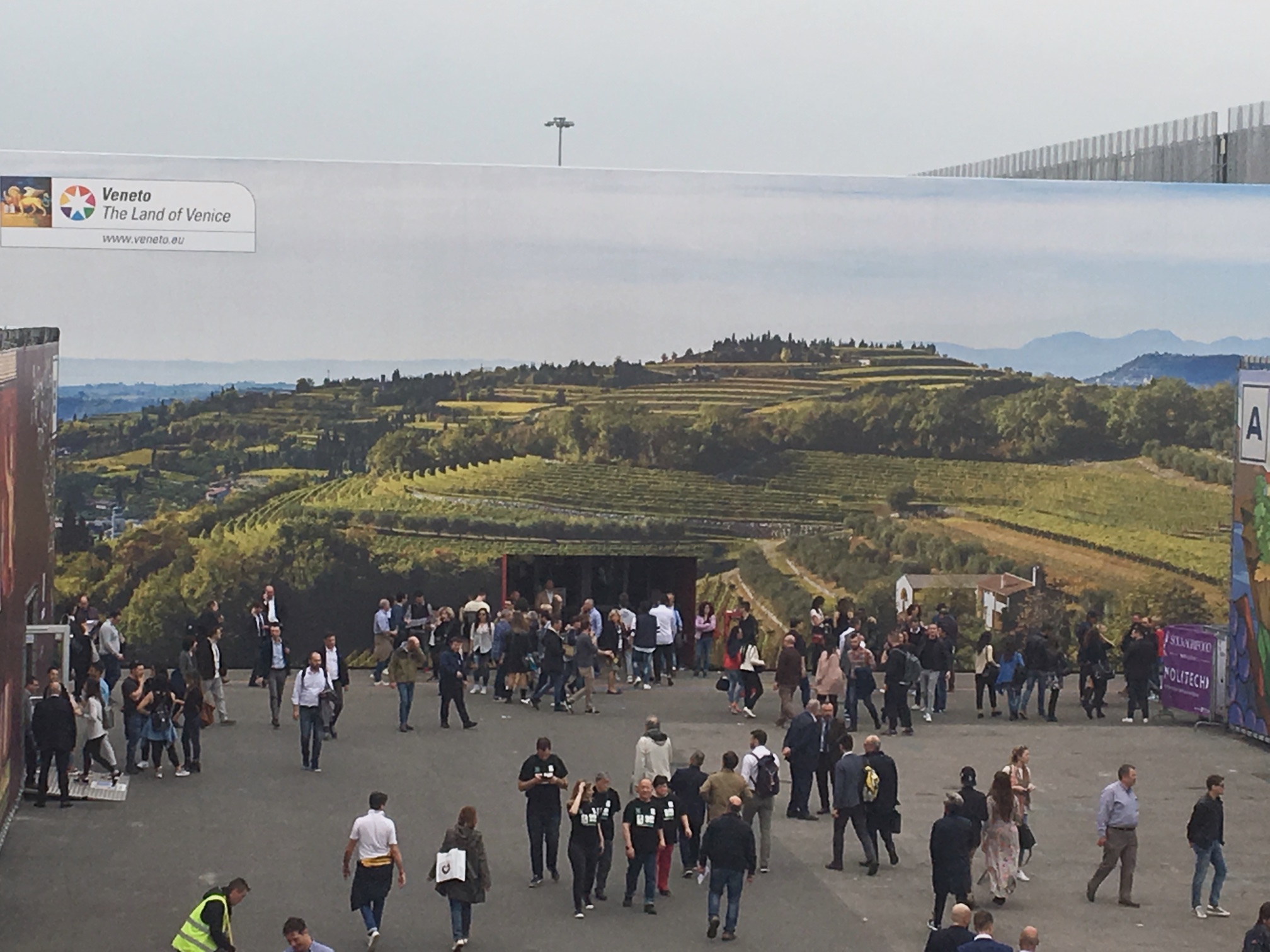 That second week's itinerary took us to Verona, site of the VinItaly, the Italian wine expo that is held annually there. This was Suzy and my fifth visit to VinItaly and even after all those visits, it remains simply breathtaking in its scope. Nearly five thousand exhibitors displaying tens of thousands of Italian wines in a dozen airplane hangar-like pavilions covering a million square feet. That's an awful lot of wine for two people to drink.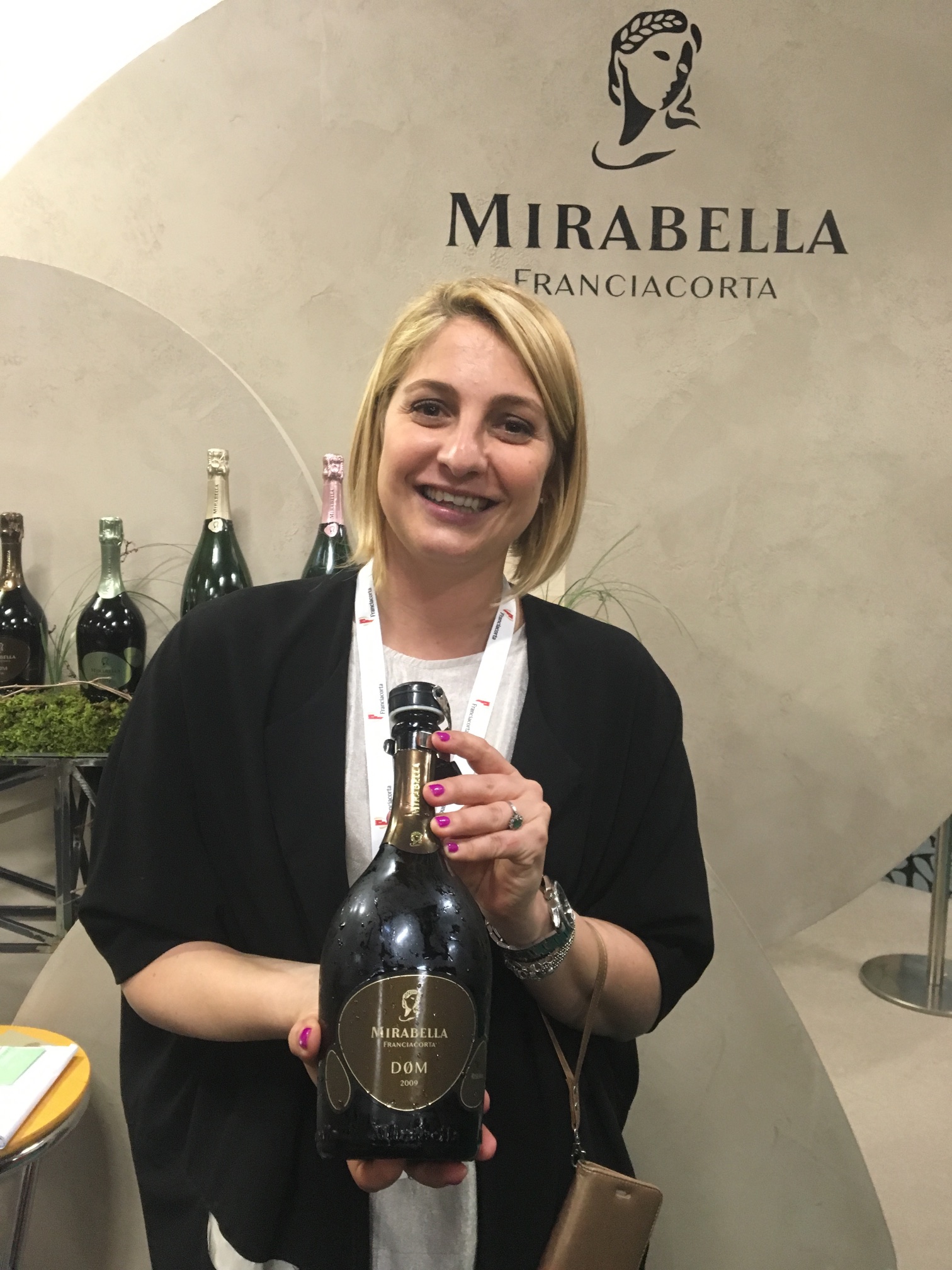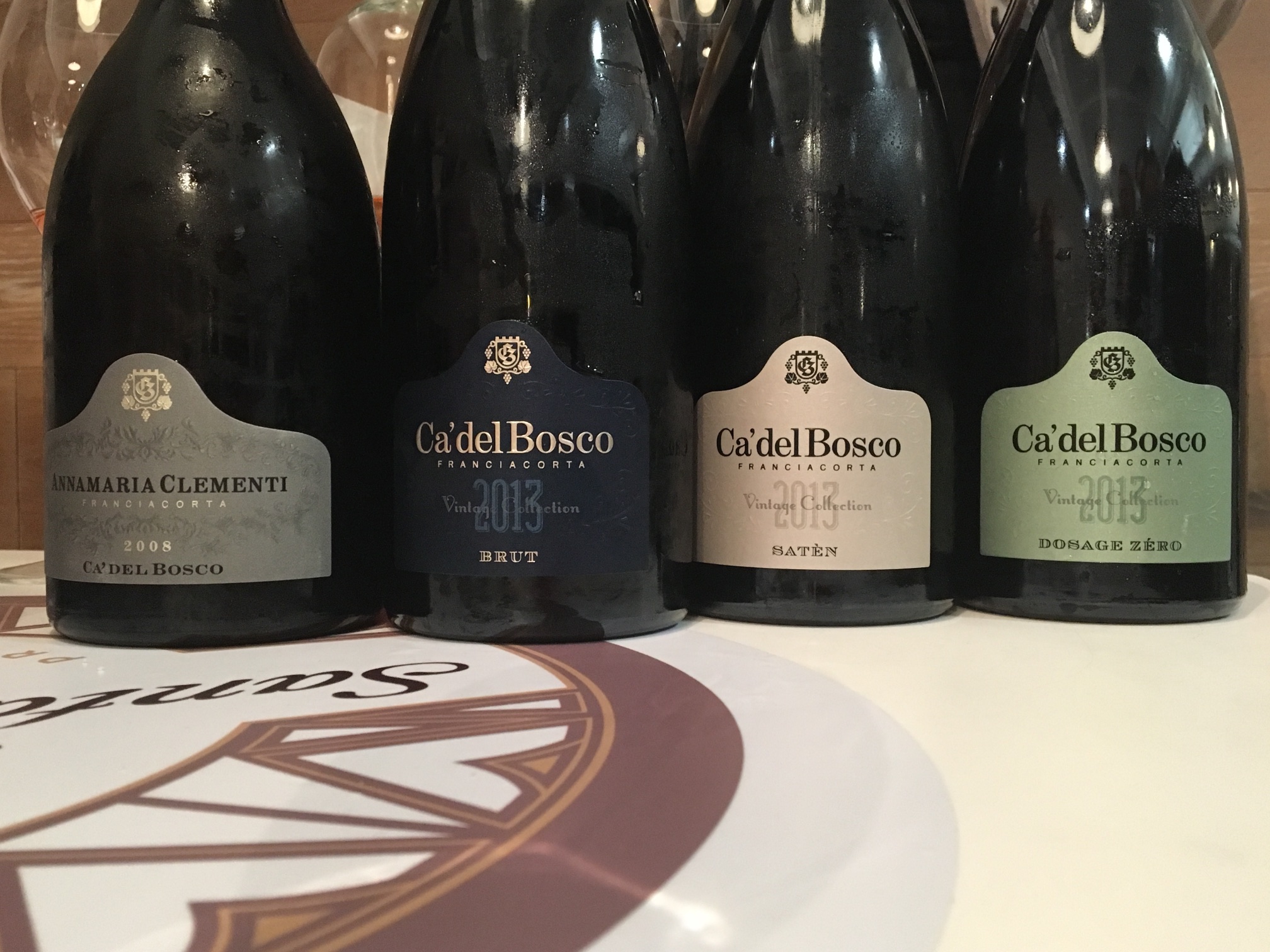 That's why we brought Lindsey and Scott from Via Umbria to join us and help us navigate this ocean of wine. For four days we spread out and made new discoveries and friendships and renewed old ones. We drank bubbles – lots of bubbles – from spumante to prosecco to franciacorta. We drank white wines. We drank red wines. We learned about particular grapes, about soil, about terroir, about traditions. We met winemakers and met their sons and daughters, their mothers and fathers. We saw our friends and neighbors from Umbria and made new friends in Piemonte, Lombardia, Veneto and Puglia.
For us, wine tastes better, leaves a deeper impression and is just plain more enjoyable when we don't just taste it, but understand it. Not a clinical academic understanding, but an appreciation and a showing of respect that comes from knowing the grapes (of which there are thousands in Italy), of knowing where it comes from (the zone, the soil, the history and traditions of the area) and of getting a sense of the mindboggling number of decisions the winemaker makes every day that impact the final result. As big and crowded and frenetic as Verona is during VinItaly, it is still possible to find quiet moments with winemakers where they can share their passion with you and help you understand their wines. And along the way you may drink a glass or two.
We had a number of those moments with winemakers over our days in Verona. We drank through Giorgio Colutta's entire lineup while comparing notes with him and his winemaker about the winemaker dinner he is hosting at Via Umbria on June 7. We met Marianna Annio from Pietraventosa in Puglia, who is also hosting a winemaker dinner here (on May 4) and made some last minute changes to the menu for her dinner. We were given VIP treatment by Cristina Renda, brand ambassador for Ca' del Bosco, one of the leading producers of Franciacorta, which some call Italian champagne.   Cristina prefers to call champagne French Franciacorta. And while visiting Cristina's private VIP room we ate prociutto and drank bubbles with the owner of the parent company. We tracked down Valentina Frignani, who will be hosting our Veneto winemaker dinner (May 22) and wrangled an invite into her boss' private tasting room, where we got to meet the boss – Remo Farina – himself. We tasted out of this world Barolo from a small family-operated estate as the owner, Giorgio Viberti, passes on leadership of his winery to his young sons. And on a daytrip outside Verona for another tasting event we were treated to a spirited debate over the relative merits of Tuscany and Umbria by Simone Santini (Tenuta di Calcinaie in Tuscany) and our dear friend Albertino Pardi (Cantina Fratelli Pardi of Umbria).
This is how to learn about wine. This is how to taste wine. This is how to enjoy wine. With all your senses and your mind and spirit engaged. Learning from the people who make it because they are all to happy to share their stories with you.
And this is what we're trying to bring to Via Umbria. Interesting wines that are expertly made and enjoyable to drink. Add to that the opportunity to learn a little more about them and great food to eat with them. Our upcoming calendar is full of these extraordinary opportunities.   We hope you'll join us at one of our upcoming winemaker dinners, four and five course menus that were designed to highlight and showcase the wines of these outstanding winemakers. You'll eat well, drink well, make friends with the winemakers and taste and understand what these wines are and why these wines are. Who knew learing could be so much fun!
Ci vediamo!
Bill and Suzy