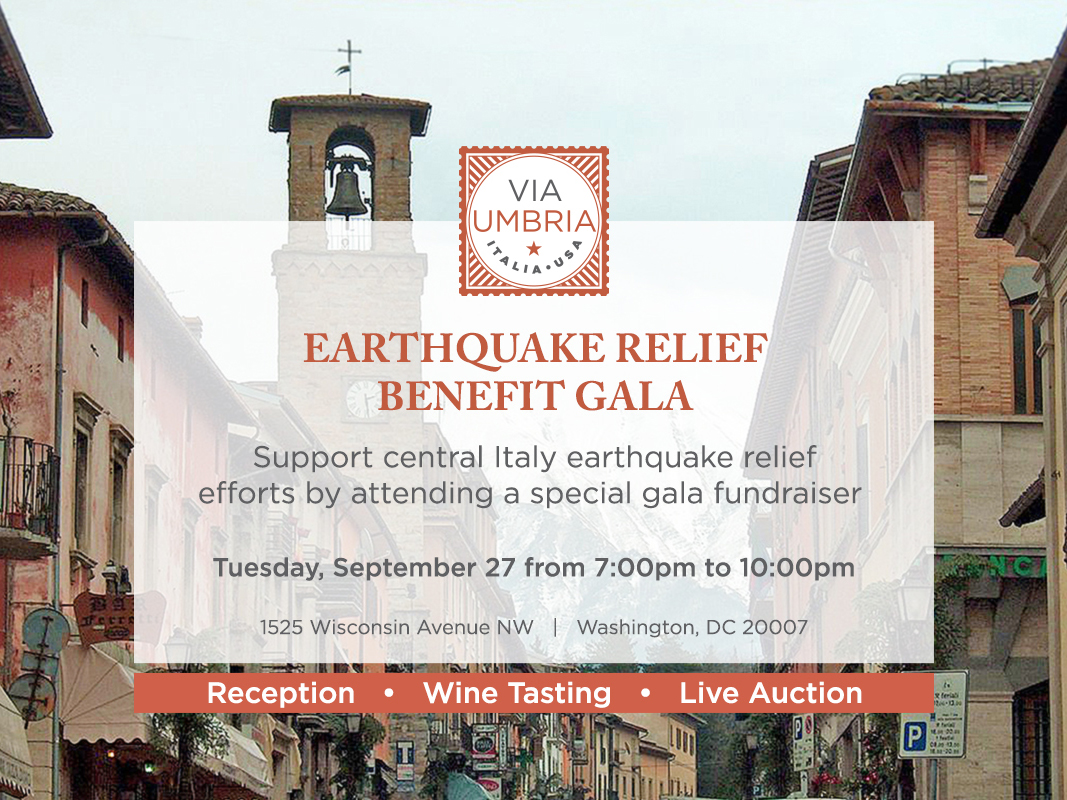 Tuesday night you can show your support for our friends and neighbors in central Italy that were devastated by last month's powerful earthquake.  Via Umbria is hosting a benefit gala and auction to raise funds for relief and rebuilding efforts.  There will be tons of food donated by and showcasing a number of local chefs, Italian wines and a silent and live auction of some pretty fabulous items, including a week at our Umbrian farmhouse (and a hot air balloon ride and champagne brunch), restaurant gift certificates, artwork, jewelry and more!
Admission is free, but we're hoping most will make a donation (suggested level is $100 but we'll take any donation).  We really are hoping to see a lot of people who love Italy and want to show their support for the victims in Amatrice, Accumoli and the other villages that face years of rebuilding.  So plan to come out on Tuesday night (7:00-10:00), bring your checkbook and let's have some fun (and food and wine)!
You can download your ticket here.  Please RSVP by clicking on the link.  And please, please, PLEASE forward the ticket to as many friends as you can, personally urging them to attend to show their support.
Suzy and I are looking forward to seeing you tomorrow (Tuesday) night!
Bill and Suzy
RSVP
Download Free Ticket
Donate
Auction Items